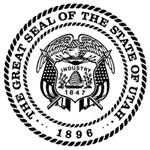 We collect old scooters and bikes that sometimes don't have a title when we buy them. If we want to register the bikes and legally drive them, we have to do the paperwork and legwork to get a new title in our names sent to us.
I have done this a few times now, and every time I do it, I have dig through the DMV site and my old info to remember what forms I have to fill out, and what hoops they make me jump through, so I figured I would write out the process here while it's fresh in my mind from my latest bike/paperwork and save maybe someone else out there the hassle of having to make multiple trips to the DMV etc… to find this info out.
NOTE: All forms are located online at http://dmv.utah.gov/
Step 1: Certificate Of Inspection
You have to print form TC-661 Certificate Of Inspection from the DMV website. Once you have printed and filled it out as much as you can, you then need to call the police and tell them you want to schedule a time to verify a VIN number. They'll take you're information and send an officer over to your location and have them run your VIN for you. Probably common sense, but DO NOT call an emergency number like 911 for this. Crack open the yellow pages and get the regular old number for the police station (no need to tie up emergency channels with a VIN verification request).
The officer will come and visually inspect the VIN and verify the other information you filled out on the form before they got there (don't waste their time by making them wait while you fill the form out). Then they will call in the VIN number(s) to make sure the vehicle isn't reported stolen. As long as it comes back clear, they will finish filling out the bottom of the form. This is why I do this step first, because it wouldn't make much sense to finish the rest of this process if the bike ends up being stolen and you can't get a title for it.
Step 2: Ownership Statement
You have to print and fill out form TC-569A from the DMV website. It mostly asks for basic information about the vehicle (VIN, Make, Model, Year, Value, etc…) but also asks for details why you don't have a title and how you acquired the vehicle.
Step 3: Application for Utah Title
You have to print and fill out form TC-656 from the DMV website. This is another basic information form, some of the information is redundant from the other forms, but it also covers ownership questions.
Step 4: Bill of Sale
You have to make sure you have a bill of sale from when you bought the vehicle. If you aren't already, you should be using the official Bill of Sale form provided by the DMV website. If you didn't get one, you will need to get the previous owner to fill one out for you so you can hand it in. So techically, this could be step 1 if you didn't already have it, but I'm just assuming you had a bill of sale when purchasing the vehicle.
Step 5: Photos
You will need to provide some photos of the vehicle with all of your paperwork. To be safe, take a picture of both the front and side of the vehicle. I was told to bring both, but when I brought them in, they looked at both and said "This side one should be good enough…", but it would be pretty irritating if they sent me away to go get the front picture, so I was glad I brought it with me (probably depends on the clerk helping you with your paperwork).
Step 6: DMV
Once you have all of your paperwork and photos, take them to your Department of Motor Vehicles, and have a clerk there go over them and make sure they are complete. If everything is in order, they will charge you a fee (my latest was around $20) and tell you that the title will be mailed to you in 2 – 4 weeks (as long as it passes their inspection process).