I don't think so. I love my little valley.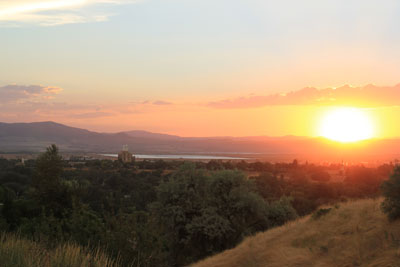 Cache Valley summer sunset.
My husband and I would love to live here for the rest of our lives if we can, and it's looking more and more likely that we'll be able to, just as long as he can get into the graduate program he wants to when the time comes. I've moved over 20 times in my 30 years of life, and for the last 13 years I've called Logan home. I guess that's why I get so defensive when I hear someone say that there is nothing to do here.
Let me give you some ideas of what you can do.
-Food tour! Visit local food factories to taste a sample of cheese, honey, chocolates, ice cream, cookies, artisan breads, jams and jellies and more! Made right here in Cache Valley. Need more info about the tour go to tourcachevally.com or call 435-755-1890 This would be a great date activity or if your a hermit and don't like people, go on your own. I love the cheese factory the best. The boys love going and getting samples. We also love going up to Richmond to Peppridge Farms and Lowers Meats.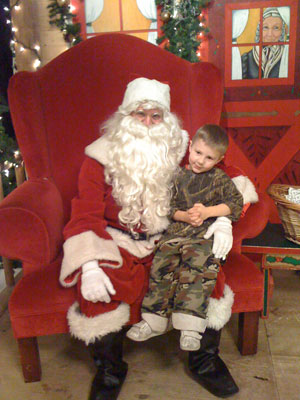 Wellington visiting Santa at the mall. FREE to take your own pictures.
-Cache Valley Mall. It's no Mall of America, but you'll find plenty to spend your money on. Over 35 shops, an arcade, play area for small children, and of course Trunker Treating at Halloween and Santa at Christmas. Find out more at cachevalleymall.com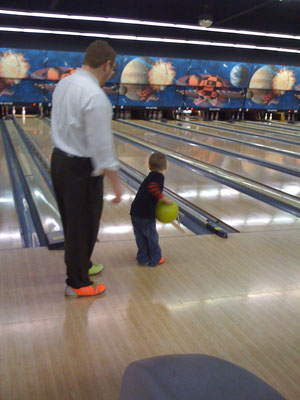 Mark and Welly bowling at the Fun Park.
-Fun Park. There's bowling, roller skating, lazer tag, arcade games and Northern Utah's largest indoor playground. We love going here to play arcade games, but we've done everything here. The lazer tag was a workout (I'm out of shape), the bowling is really fun and especially cool because its kind of glow in the dark. I've even crawled around the softplay playground chasing around my kid. Roller skating is fine and just like any other rink pretty much. We like going but we're big arcade nerds.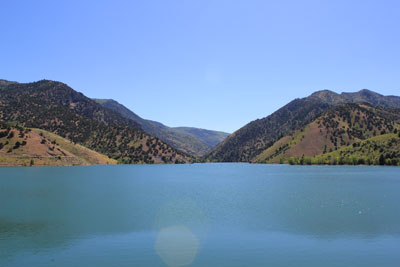 Porcupine Dam. Great drive out there, stop at Cracker Barrel on your way!
-The canyon. Just a few minutes away is hiking, camping, biking, great way to go for a car ride, bird watching, fishing (not for me though) and just general exploring. We usually go up Logan Canyon but theres many others to explore…Providence, Green, Blacksmith, Smithfield and Sardine (I'm sure there's more). Porcupine Dam is fun too and a pretty drive out there.
-Movies. Lots of theaters in town. We like the Providence 8, because its the closest to us.
Seasonal Events: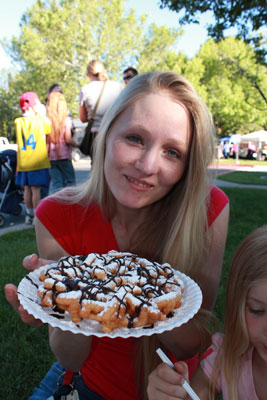 Sister-in-law Korby knows what Summerfest is all about!
Demolition Derby
Rodeos
Friday Sidewalk sales (downtown)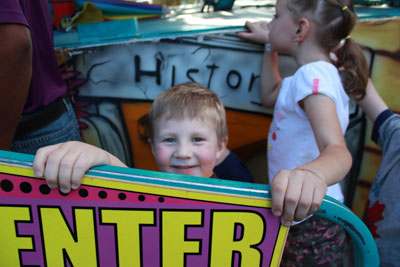 Cache County Fair. Welly in line for his favorite attraction.
Art Walks
Sledding down old main hill
Polar bear jump

Welly at the Pumpkin Walk.
Sledding
Here's some more fun places to visit.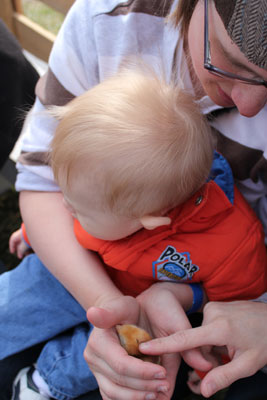 Auntie Carrie with Hilyard at the American West Heritage Center
-American West Heritage Center, Pony Rides, Wagon Rides, Cookouts, Children's Victorian Tea Parties, Pioneer parties, complete with handcarts or pioneer games. On Thursdays and Saturdays you can enjoy a Tepee Party and play Native American games and other activities. Lots of seasonal activities like baby animal days.
-Renegade Sports. Rides, mini golf, rock climbing, go karts.
-USU has outdoor rental type stuff anyone can rent, like canoes. It's very cheap, like under $10 bucks.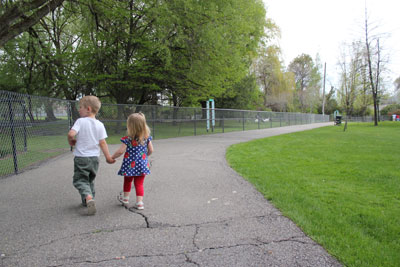 Wellington and cousin Sadie walking around the zoo.
-The Zoo. More than 400 animals are found at the zoo. It's a great place for a fun date night walk, a pic nic, or to take the kids. Open daily 9 a.m. to dusk. Located in Logan.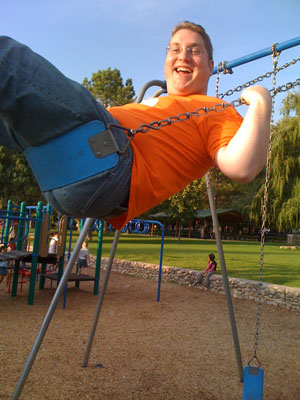 Mark at the school playground by Adam's park.
-Parks. So many parks to visit. Here is a long list of them. One summer me and my sister went down the list and visited a bunch of new parks we hadn't been too before. That was pretty fun.
-Trails. So many trails! Here is a list and a map.
-Petsmart. The boys love to visit Petsmart and look at all the animals. Cheap fun.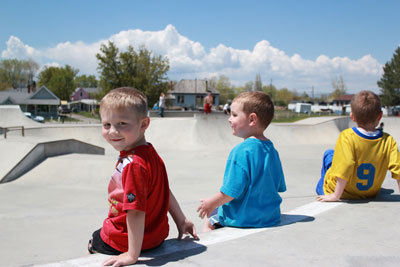 Wellington and his cousins watching the skateboarders.
-Skatepark. The boys are a bit little for this. But we've gone before and watched the older boys skateboard.
-Pool. Right by the Skate park is the pool. This is way fun and not too much. We usually go when our Stake has a pool party.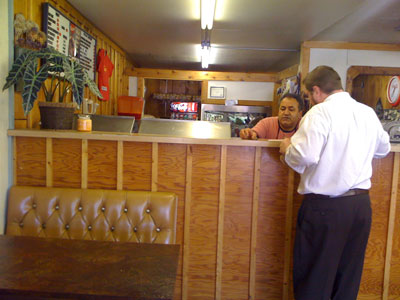 Mark talking with the owner and sandwich maker at Logan's Heroes. FYI-Cash or check only.
-Resteraunts. Always somewhere good to go eat. Here is a list of some of our favorites from the cheap to the fancy. A&W's, Logan's Heroes, LaBaue's, Logan Burgers and Sandwiches, Papa Keleys and Henry's, Mandarin Garden, Bluebird, Pita Pit, Callaways, El Sol, El Toro Viejo, Coppermill, Sizzler, Olive Garden, Elements.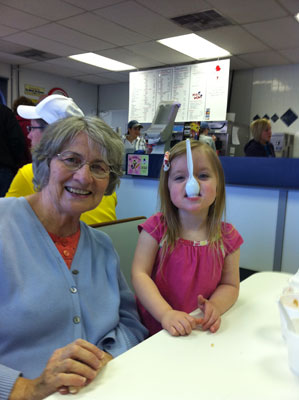 Grandma and cousin Sadie at Charlies.
-And for the sweets. Caspers (great ice cream and juke box), Sweetly Divine (fancy, great pastries), Charlies (nice atmosphere).
-Library. The kids love to go and play on the computers. Again some cheap fun.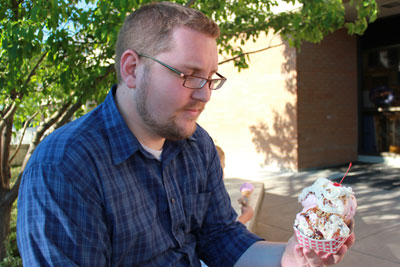 Mark feeling all sorts of regret at Aggie Ice Cream (word to the wise, they serve big portions)
-USU. We're usually up there visiting Daddy at school. But we love to go there also for Aggie Ice Cream and the Marketplace, a great all you can eat place with great food. It's pretty great actually, lots of things to choose from, great dessert bar. Great laid back place to take your kids.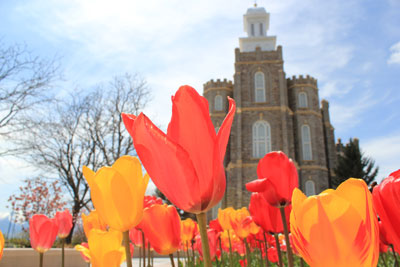 Beautiful anytime of the year.
-Logan Temple. Fun to walk around outside. Pretty spot to see flowers and take pictures. It's also pretty great if you can enter in it ;).
-Cox Honey. This is part of the food tour. Its fun to see the bees and sample foods.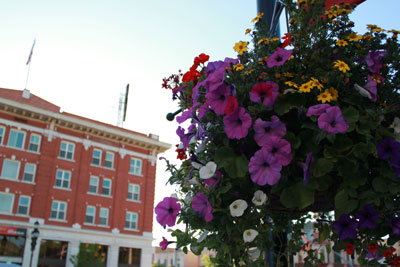 Downtown Logan.
-Downtown. I love our little historic downtown. Its fun to walk up and down and look in the shops. We love to stop by the Bluebird, sit at the counter and order a soda or a dessert with the kids.
-Shopping. Tons of stores to shop at!
And my favorite place to be….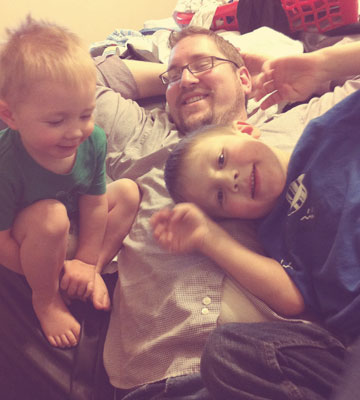 At HOME with my boys. This is the best place in Cache Valley! The funnest, safest, loveliest, most important place to be and the most important place to me. I love my home, my family, it just happens to also be in the best, most beautiful valley.