My husband Mark entered us in a contest on a whim a few weeks ago not really thinking we'd get very far, but now we have and we need some help to win $7500! Zions Bank contacted us letting us know we made it to the top 10 of their Home Improvement Challenge and we're currently in second place. We are going crazy with excitement of the possibility of winning this money and redoing our bathroom, which is in need of some serious repairs and updating.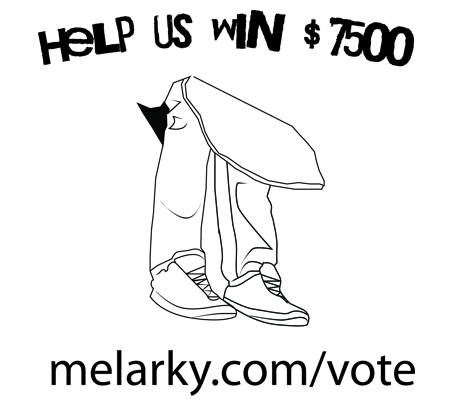 How you can help us win??!
-We need votes for our picture. Lots of votes! You can vote for our picture by following the link below. (Our picture is the one with the feet dangling through our bathroom ceiling).
-Vote everyday until May 31st.
What to expect when you vote.
Zions Bank is doing this contest through Facebook but you don't have to be signed up for Facebook account to vote.
VOTING INSTRUCTIONS: Please note this initial verification process will only have to be completed once per email address.
1. Mobile devices are not supported for this voting process
2. Click "Vote for this entry" for the photo of your choice
3. Enter CAPTCHA verification
4. Enter email address in order to receive verification link
5. Check your email and click on the verify link (If you don't see it in your inbox, be sure to check your junk/spam folder. The message will come from support@shoutlet.com)
6. This will take you back to the voting screen where you will be asked to vote for the photo again
7. Enter CAPTCHA verification one more time
8. Enter email address one more time
9. When your vote is submitted successfully, you will see a "Thank You" message
Other ways you could help!!!
-Tell your co-workers!
-Email the above link or a link to this blog post to your friends and family.
-Share the above link by copy and pasting it to your Facebook status.
-Share your thoughts of why you think we deserve this money on Zions Bank's Facebook Wall. It won't count as a vote, but it might get some attention to anyone who happens to visits Zions Bank Facebook page.
-If you have a Twitter account-Tweet it!
-Share it on your blog!
What you get in return?!
-Knowing that you helped us out so much and made our bathroom dreams come true!
-We will be forever in your debt (tempting no?)
Mark and I both thank you again for your help! Don't forget you can vote once a day UNTIL MAY 31ST
Sincerely,
Mark and Melanie