Both of our other boys were named after an ancestor. Wellington after his Great Grandfather and Hilyard after his Great-Great Grandfather. We really wanted to follow this pattern of turning to genealogy for a baby name but this time, we had to go WAY back!

Magnus was named after a Scottish ancestor who was born in Orkney, Scotland, about 1746. That's seven Greats! There is more work to be done because we're not sure when he died. Magnus Garrioch was married to a Margaret Millar and they had 5 kids. Like Wellington and Hilyard, Magnus's name was also found on Mark's Mom's side of the family.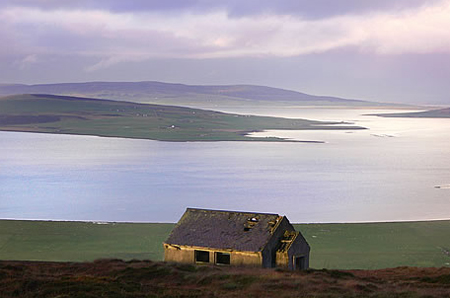 Orkney, Scotland
We searched in both my side and Mark's. We even went back as far as Adam and Eve on some lines in my family and after a HUGE list of names, we got it down to a few of our favorites. A few hours after Magnus was born we decided on his name.
His middle name, Scott, is after his Uncle Scotty, Mark's older brother. And Bannatyne is a Scottish surname found on Mark's Dad's side of the family. It is also found in other family members first and middle names closer to his generation.
I get a lot of people asking what his nickname is…It's all sorts of things, Gus, Gussy, fussy Gussy, Guster, Magster, and yes I've called him Maggy a few times. But we mostly use Gussy. Hilyard can only really say "Gu-Sssss".