Between lack of time, finances, and babysitters. It can be hard to go on a date, so we've started having dinner dates at home. We've done it three or four times now.
Basically we feed the kids first. It's usually mac and cheese, something easy and quick or random leftovers I throw on their school trays. Then after they're done eating Mark or I take turns making a fun dinner just for us.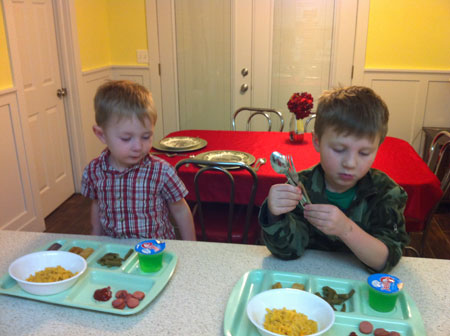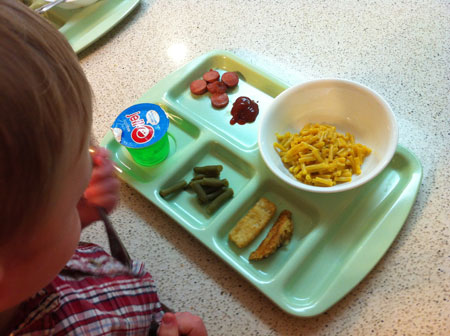 This last dinner Mark made was an amazing, fancy steak stroganoff. It was probably the most tasty thing I've had in a long time (recipe to come later). He brought home flowers and Martinelles. We put on a table cloth, put out candles and dim the lights.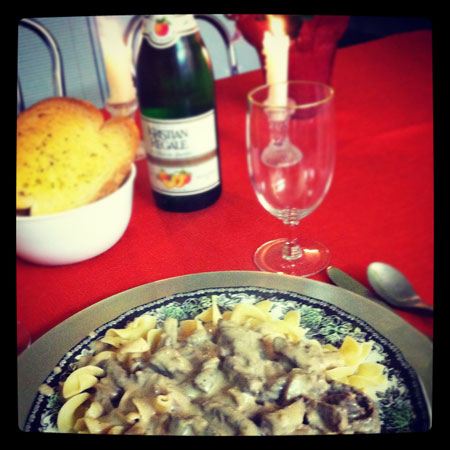 We've also used Sautes for Two from Stouffers before. They are WAY tasty and easy to make. Our favorite is steak gorgonzola. Put it with some garlic or pesto bread, a fancy drink and don't forget dessert! We've had cheesecake before, doughnuts (fancy!) and lemon merienge pie.
While we're eating our dinner, we turn on a movie for the boys. It's pretty cute, they try to come in an sit at the table with us or sneak food. We try to shoo them away but by the time were eating dessert we give in and let them come in and have dessert with us. One time Welly came in and hanging out by the counter said, "I'm just going to watch you eat". It was funny.
We have two of those Sautes for Two in the freezer and I want to try making beef Wellington sometime for us. I also really want to try to make some chocolate souffles sometime too.
I love our dinner dates and I love our time together. I love treating Mark and "US" to something special. It doesn't take a lot of money or planning, but it means a lot and goes a long way for your marriage.