1. Seamless sink. Having the sink below the counter makes cleaning the counters so easy. Just sweep food and whatever else right into the sink.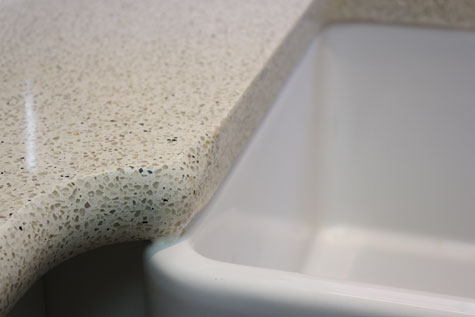 2. Lighted display cabinet. I love having a place to display my fancier dishes, plus it adds some extra lighting.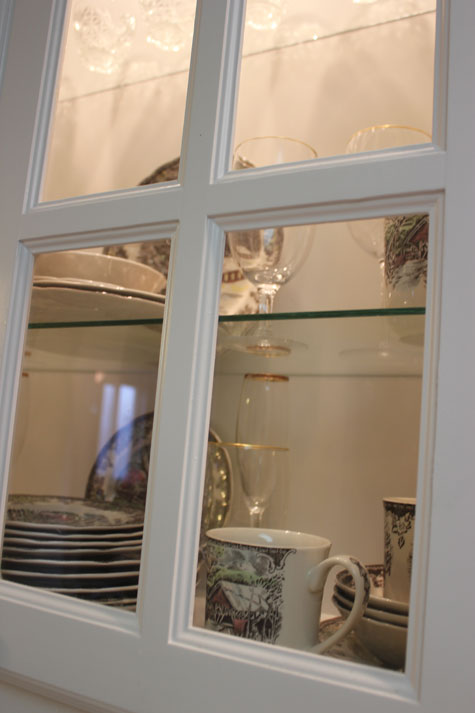 3. Three extra long drawers. I really didn't like the lazy susan that used to be in the corner. I couldn't keep it organized, things would always fall in the back or get knocked over. Now there are three long drawers. The top I keep my silpat mats, rolling pins, pie weights, etc. Actually I have a lot of extra room in that drawer. In the middle, I keep all the Tupperware. And the third drawer has sugar and baking mixes.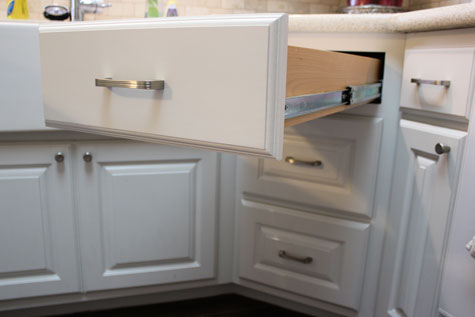 4. Wider drawers and slow close. We kept the four drawers where they were, but now they're about two inches wider and feature the slow close. I can fit so much more in those drawers and there are no baby fingers getting pinched.