I was pretty excited when the cabinets came (they've been in about a week now). I love the color and the style of the cabinets. I thought they were going to be metal drawers with a wood front so I was surprised to find they were all wood (+ dovetailed) drawers. Brady Bobka did a great job on them and we would recommend him to anyone. We sprung for the slow close drawers too and I'm glad we did. My sister-in-law did bring up a good point though, no more slamming drawers when were angry. Being passive aggressive in the kitchen is way less effective with the slow close.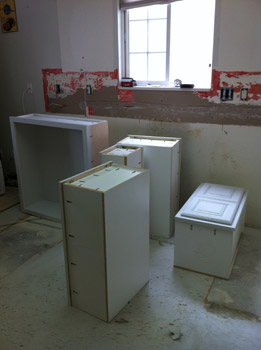 A few of the cabinets in the kitchen before install.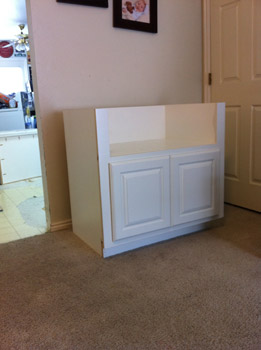 This one was built to hold the farmhouse sink.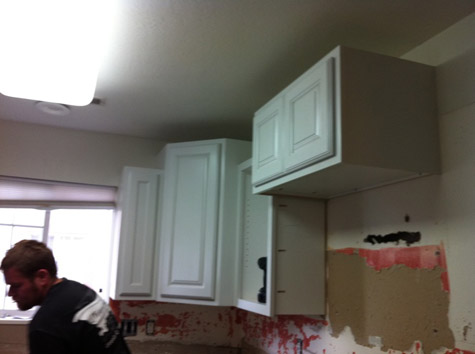 Brady hard at work. He was crusin'.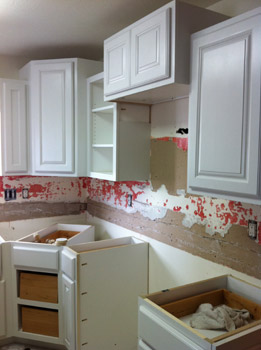 I'm sure Brady was getting annoyed with us, we couldn't stop telling him how great they looked. One of my favorite new things about the kitchen-the three drawers instead of the lazy susan in the corner. I really disliked that lazy susan.

My other favorite part…the large cabinet that will be for displaying.