I kept seeing this sink and each time I saw it in a magazine I loved it more and more. After a bit of searching online we found a great deal on the farmhouse sink I wanted. Coming in a little under 100 lbs, it arrived by freight truck. I told Mark to call me as soon as the truck got there (it was being delivered to his work). I sped all the way there because I was so excited to see it.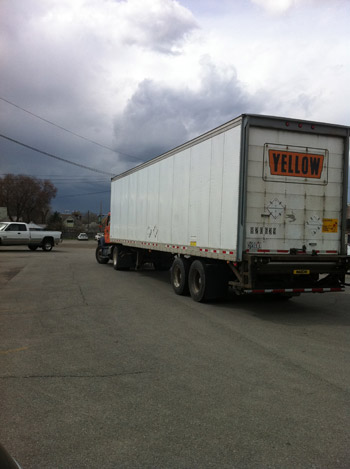 It is perfect and just what I wanted. It will be great to give the babies sink tubbies in. We tried Hilly out in it and he fits perfect. We later tried both boys in it and they both fit sitting up.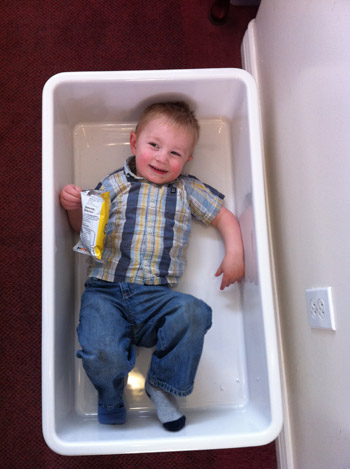 I love the look of it and I think it will be a fun change.