For Valentines day I made the boys some blankets.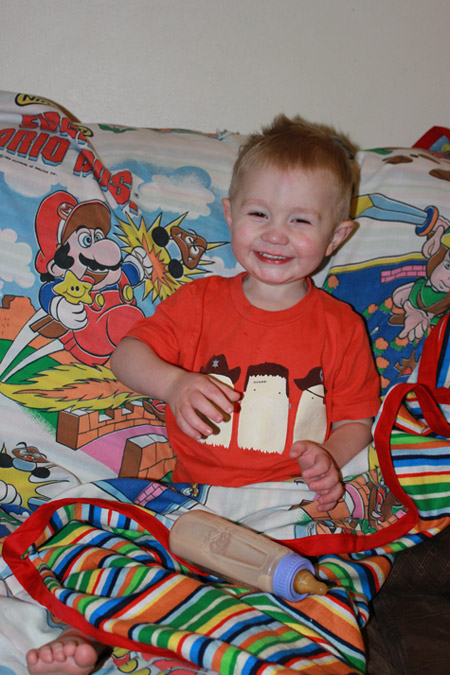 That's his "cheese" smile.
For Hilly I used an old sheet I bought off of eBay a while ago. I then used some stripy flannel for the back, I then tied it with yarn (personal preference) then used some red double fold bias tape around the edges to finish it. It took me under a hour to do it all.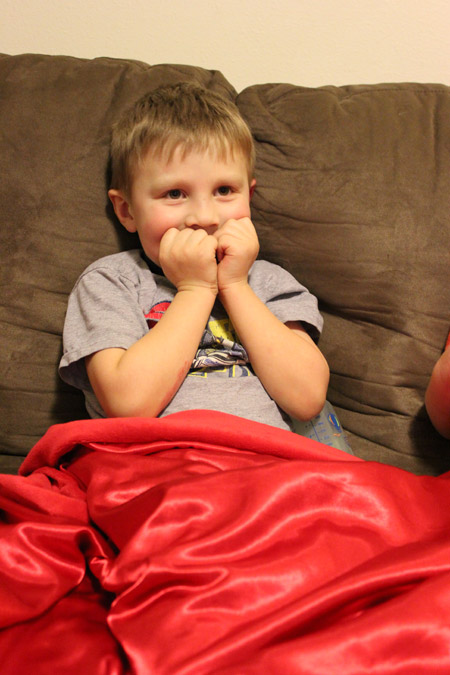 He calls it his "slippy" after hearing his cousin Grey calling his silky blanket a slippy.
Welly already has a big video game themed blanket I made him (pac man) so he got a smaller silky red blanket. This went together in like 10 mintues. Super easy. I didn't tie it. I just sewed around the edges with the right sides together, then leaving a little space to turn it inside out. The after I turned it, I sewed up the open space.
I'm all about quick and easy…
P.S. I really want to make a new sewing video! Any ideas?