I've been way behind….time to try and catch up..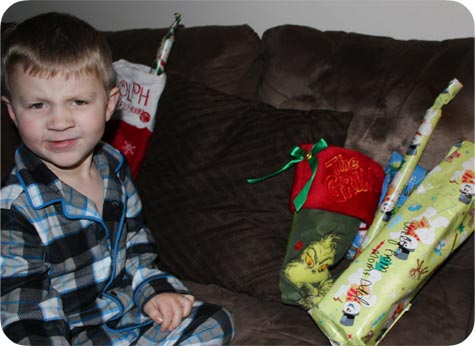 Welly just got up and ran downstairs, the flash on the camera was a little bright for him.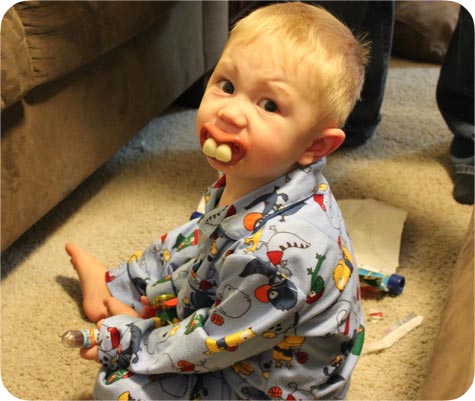 Hilly trying out one of the many new binky's he got for Christmas.
We had a way fun Christmas! Loved it! It was really a perfect day. Welly literally sprang from his bed in the morning and ran downstairs. Hilly stayed fairly interested in opening presents. Mark's Mom and Dad came over. Mark made a way yummy breakfast while I slept. My family came over in the afternoon for a lunch and more presents. We relaxed the rest of the evening while the boys played with their toys. I was so thankful to be with family on Christmas day, so super thankful for my family!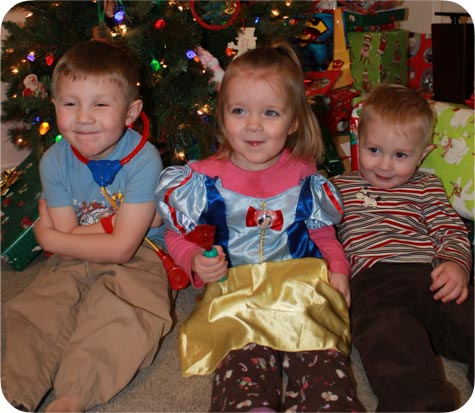 Cousin picture. Welly, Sadie, and Hilyard.
I shopped the after Christmas sales on Monday and got some fun things for next year as well as a Christmas tree skirt I wanted.
With Christmas over I'm turning my attention to projects that have gone undone (our upstairs ceiling fan, I don't even want to mention how long it's been). I'm looking forward to starting this new year off too. A few of my goals; Read more scriptures, exercise more, less TV and more learning, more playing with kids, less clutter and more organization, "early to bed, early to rise" and save $$$.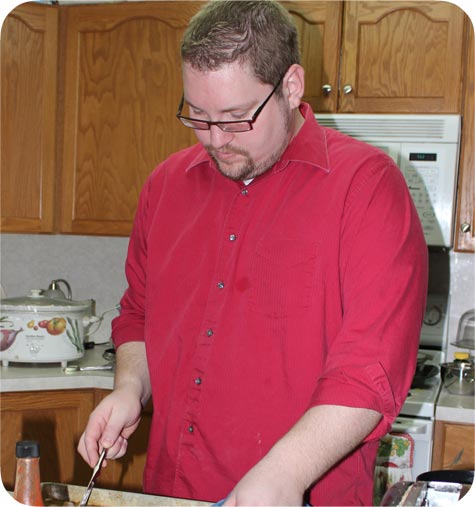 Mark made German Pancakes, buttermilk syrup, eggs and sausage.
Tonight for New Years Eve were celebrating with our boys, I got a few fun dollar store noise makers and I'm making a fun Fiesta dinner! Hilly will probably fall asleep before the new year but I'm betting if we let him, Welly will stay up. Me, well I always watch the ball drop and make some noise (sorry neighbors).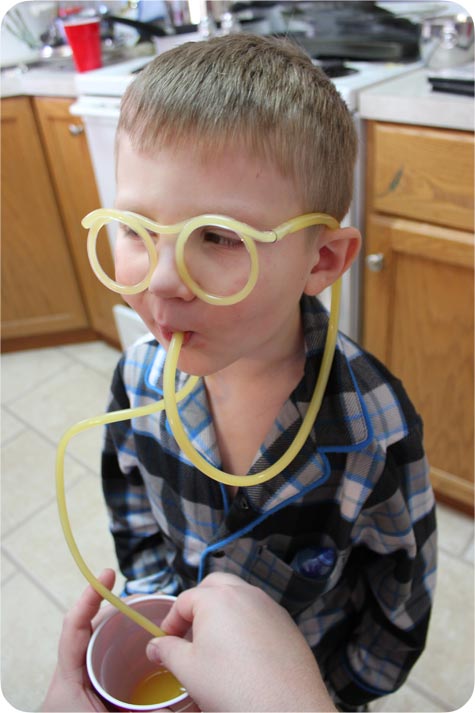 Welly trying out his straw glasses, he loves these, and wants them for every beverage he drinks.