My Dad makes the best tacos! I've told Mark this many times and finally we got him over to make some tacos for us the other week, GRANDPA STYLE!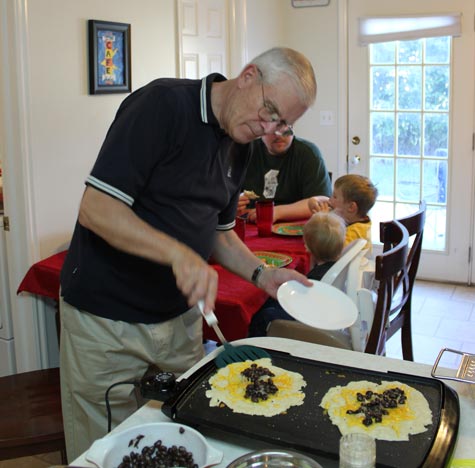 My Dad told me what ingredients he likes and I made some homemade tortillas just like my Mom used to make.
The best part about Grandpa tacos, besides their awesome taste, is he makes them all. He fries them up, he even puts all the toppings on for you. We just sat at the table and he served us! Grandpa's the best!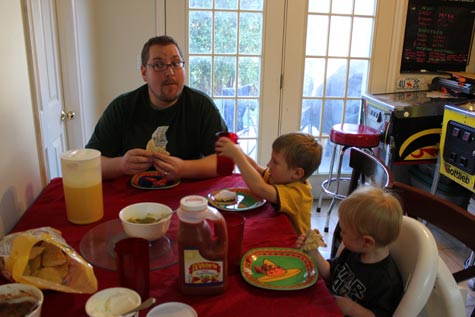 Grandpa tacos also get the cheese melted right on the tortilla while it's still in the pan, with a little pepper.
One topping that my Dad always does is onions, which I usually don't do for my own family. But since my Dad was there to eat them with me, we chopped up some onions and my Dad and I had some on our tacos.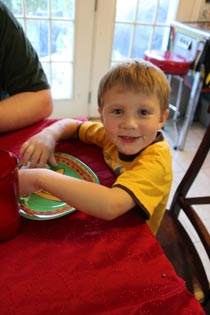 It was way fun to have Grandpa over. I love having my boys spend time with their Grandpa. It's really important to me that they know their Grandparents and create memories with them.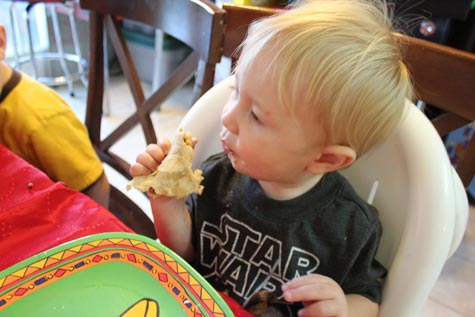 Thanks Dad!